http://www.clearcreekmonks.org/_product/light-and-strength-lady-abbess-book.html
( where you can get the English version…)
When you have an interesting spiritual director, you will always have interesting spiritual reading to do..hahaha…
I just finished reading this book. It is a book about the first abbess of Sainte-Cecile of Solesmes. As a traditional Catholic who love Gregorian chant, I have to begin to feel excited when I see the word " solemes" . If as a traditional Catholic, you have never heard about this name?.. er…then turn your missal to the part where there is chanting.. and you will see "edited by Benedictine of Solesmes"!
Who are they? They are first Monks and sisters who begin to find the lost tradition of chanting and liturgies after the French Revolution. The founder of Solemes Monk is Abbot Dom Gueranger..does this name sound familiar.. If you turn the bulletins of SFdS to the frist page,, sometimes, you will find this name and for really long time. I really did not know who he is…but After I read this book, I know now.
Mother Cecile is the spiritual daughter of Abbot Dom Gueranger, and foundress of the nun side of Solesmes. She is a strong woman. After I read the whole book, if you ask me which sentence left deep impression on me??…
When Mother Cecile  was still young, way before she wanted to join the convent , her dad wanted her to get married. Her Dad has  a really interesting comments about her.
"she is really astute. She quickly detect the chinks in armor, is attracted to the things of the intelligence, loves and autistics, She will suffer is she has an ordinary husband. I know well this scrutinizing spirit, with a certain because nothing can correspond to the idea in mind, but perhaps there will be a time after rejecting every reasonable suitor, she will regret her refusals, and will accept a life below that which is being offered her today."
While , Mother Cecile, definitely did not accept a life below which has already been offered to her: marry Christ who is definitely the more prefect spouse.  This sentence I quoted here is for a lot of girls who have the same questions of discerning..hahaha.. It is kind of really real…in the reality…
She was definitely a really strong women even when she was a girl. She hold her own will very tight and it took her long to learn to give up her will and hold tight to the will of God. There is one sentence said that when internally she felt close to God, externally, she felt easier to get along with other people.
Right after the establishment of Sainta Cecile, she was appointed by Dom Gueranger as abbess, but later she was elected by the nuns. After the death of Dom Gueranger, she became the spiritual supporter of a lot of founders of both monk group and nun groups in the whole continent in Europe.  She fully understood her role as a woman and as a mother. That actually is the most beautiful thing about Catholic faith.
I personally do love traditional benedictine group a loooooot.  I personally feel that the ora and labora is really balanced and self-sustained life. And I do love chanting divine office, though I cannot do that now.. Compared with mental prayer, divine office for me is a kind of formatted prayer ( like rosary), but really profound. These is one chapter in the book talking about the understanding among different orders such as carmelites towards how to weight and balance the formatted prayers and not formatted prayers.  I feel that divine office and other type of formatted is kind of basis for mental prayer. It provides me with the solid foundation for understanding my faith. And the wonderful things about divine office is that sometimes, the psalms and hymns are self-evident..hahaha.. you just read it. and suddenly.. you find you understand something.. ( hahaha..)
Mother Cecile did talk about too, she said that divine office, bible can be the answers to a lot of questions.. She would ask her daughters to do that.. you answer is in the divine office, it told you the way to overcome the weakness.. That's true!
Mental prayer could have its own format too  ( SFdS actually have given some format for the mental prayer).  Now, I am kind trying to stand away from the free style prayer.. I feel that I am too easy to get lost in free style prayer. I often begin to think what I should eat for dinner if I stay in free style prayer for too long..
Benedictine of solemes dedicated their life to the intellectual work of Church which make them more special. I am looking forward to reading more about the St. Benedict.
http://www.liturgialatina.org/benedictine/holymass.htm
Abbey Saint Pierre – Solesmes – France ( want to go…)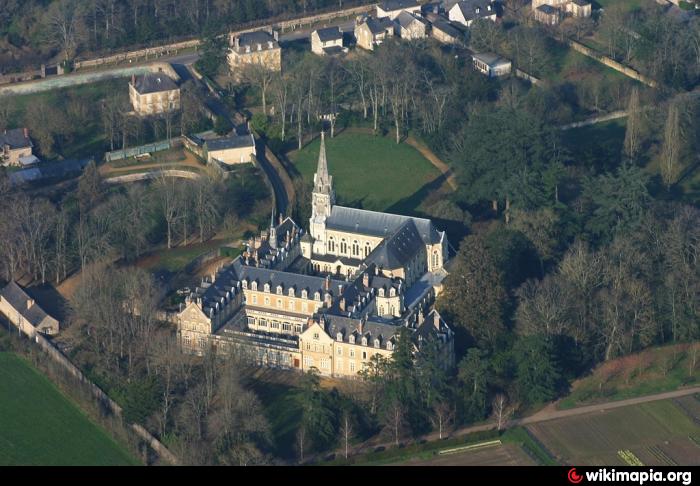 ( Sainte Cecile.. it is soooo beautiful…)